On invitation, Wendy Hardwood, the ringleader of the field of crop transformation concentrating in the John Inners Center, paid a visit to the NWIPB during Jul.9 to Jul.13.

Mrs. Hardwood has visited China for several times in research purpose. This times her coming mainly for discussion and exchange of the transgenic research progress about barley and wheat.

On Jul.9, Wendy gave a seminar named "Advances and remaining challenges in cereal transformation". NWIPB deputy director Shilong Chen chaired the seminar, and awarded Wendy with visiting professor appointment letter. Qiantao Jiang and Quanwen Dou, doctor Haiqing Wang, Baolong Liu and Bo Zhang were present. The report included three parts. Firstly, Wendy introduced the details about John Inners Center. Secondly, she expounded the advances and remaining challenges in cereal transformation. Third part, Wendy answered the questions of the present scholars, and they had a pleasant discussion.

Jul.10 to Jul.13, Wendy did a training concerning tissue culture and genetic transformation of barley and wheat for relevant professionals. After that, Wendy had a tour of highland barley plant base belonging to NWIPB.

This visit established a good foundation for cooperation and development in crops transgenic research area of John Inners Center and NWIPB.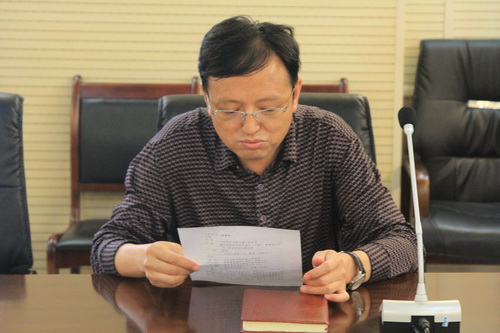 Shilong Chen was chairing the seminar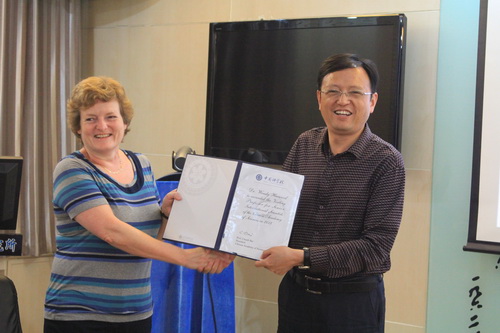 Wendy granted the visiting professor appointment letter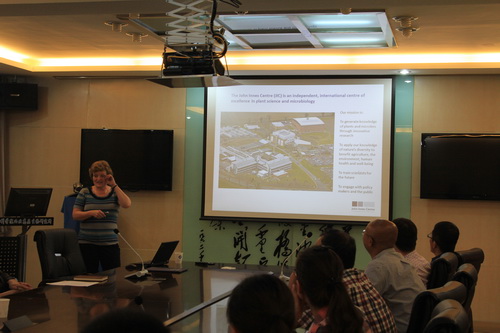 Wendy's seminar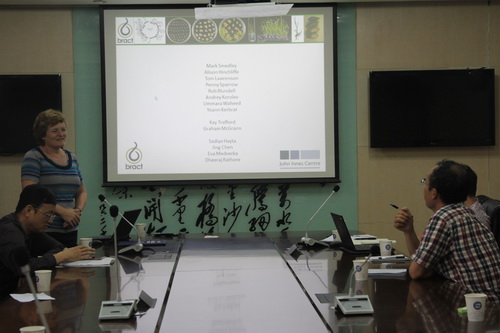 Discussion with present scholars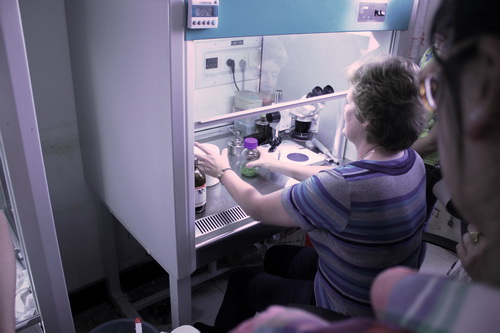 Tissue culture and genetic transformation training