Professor Larisa D.Radnaeva and Doc. Svetlana V.Zhigzhitzhapova, who are two experts from the Baikal institute of nature management SB, Russia Academy of Sciences (RAS) and Buryat state university, came to Qinghai Province at 4th August by the invitation of the program from Qinghai State Administration of Foreign Experts Affairs, to cooperate with our institute.
The four-day investigation in the wild field was beginning at morning, 6th August, be accompanied by Doc. Peng-cheng Fu. The first station of this investigation was Qinghai Lake. Two experts investigated around the bank of the lake and found several species of genus Artemisia L., Sedum L. and so on. On the way to Bird Island they had a look at the vegetation and environment of the grassland near the Qinghai Lake.
After collecting four species of genus Artemisia L. around the Buha River at morning, 7th August, they went ahead to Qilian. Three species are collected at Mole village and the investigation of vegetation and environment was completed before arrived at Qilian town. The materials which were collected on the way were processed carefully at hotel.
On 8th August, they moved forward to the direction of Menyuan town from Qilian town. During this way, they investigated three different vegetation and collected three species. They visited the Haibei Research Station of Alpine Meadow Ecosystem, CAS and were interesting in the history of the station. After visit of the station, they went to the experiment fields to have a look at the work were doing there and collected two species outside the experiment field.
They went to North Mountain in Huzhu at 9th form Menyuan town. Changing from alpine meadow to forest, different vegetation and environment were investigated on the way. After collecting several materials in North Mountain, they went back to Xining.
Two experts gave two reports whose titles were "Investigations of laboratory of chemistry natural systems: Study of biological active compounds vegetative and animal origin" and "Biologically active compounds of plant of the genus Artemisia L. and Thymus L. of flora Buryatia and Mongolia". The reports were very interesting and popular. After the reports, some master students discussed some questions with them for quite a minute.
Professor Shi-long Chen identified all the species they collected in the wild field and discussed with two experts about the long-time plan which could be carried out by two institutes together. They have signed an agreement on long-time cooperation and agreed on the exchange of young scientific workers and so on,which were a great foundation for the international cooperation between them.
Based on the experience in the wild field, two experts have a good knowledge of the vegetation and environment in Qinghai-Tibet Plateau, as well as our institute. This was the great first step of the cooperation. The signing of the agreement have open a great door for the long-term closely cooperation and indicated a great future of research for the two institutes.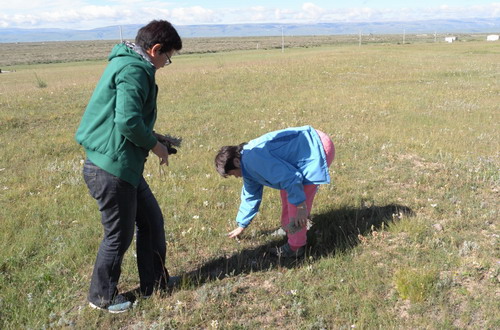 Investigating and Sampling
Investigating and Sampling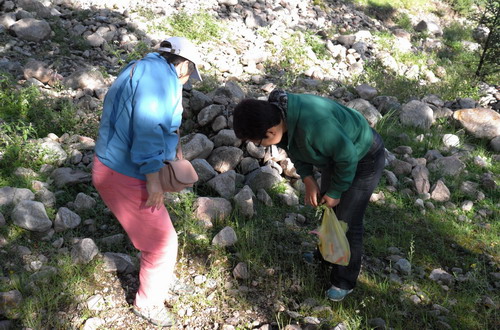 Investigating and Sampling
Giving Academic Lecture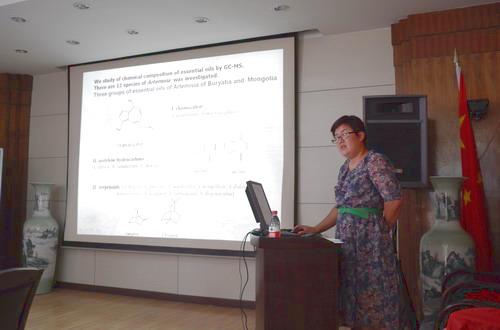 Giving Academic Lecture
Communicating and Discussing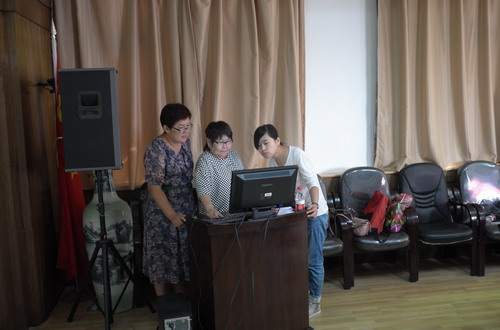 Communicating and Discussing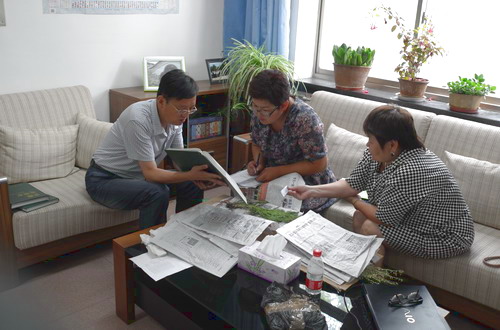 Studying and Discussing