The plateau pika (Ochotona curzoniae) is native to the Qinghai-Tibet Plateau. In this study, the gene that encodes a heme-binding protein in the pulmonary surfactant (PS) of the pika is identified. The protein is a homotetrameric hemoglobin (δ4) encoded by HBD (δ). HBD is expressed in alveolar epithelial type II (ATII) and type I (ATI) cells, upregulated by hypoxia. δ4 is secreted into alveolar cavities through osmiophilic multilamellar bodies. HBD expression is downregulated by RNAi, which significantly increases hypoxia-inducible factor 1α expression in lung tissue and red blood cells and hemoglobin and blood lactate concentrations but significantly decreases arterial partial pressure of oxygen (PaO2). Our results indicate that plateau pikas physiologically show hypoxemia when HBD expression is downregulated. Therefore, specific HBD expression in the lungs helps plateau pikas to obtain oxygen under hypoxia by maintaining higher PaO2. These findings provide insights into the adaptive mechanisms of plateau pikas to withstand high-altitude environments.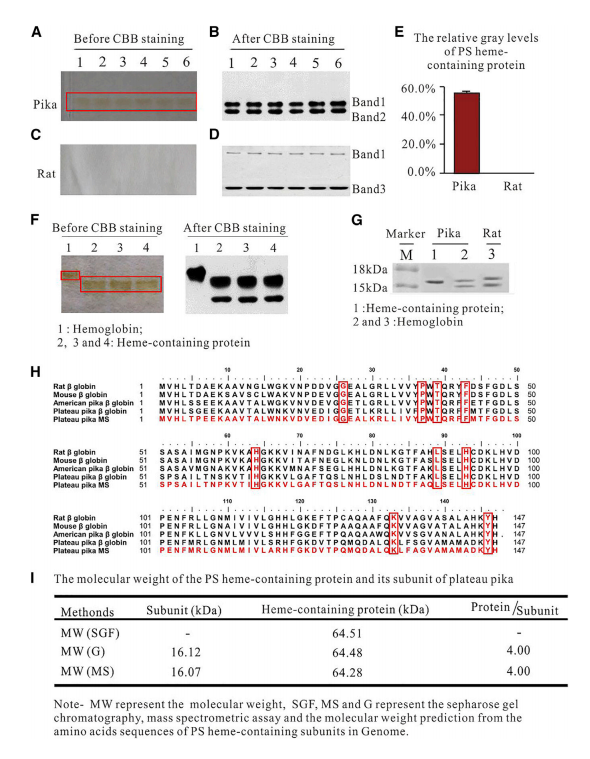 Figure 1. Characteristics of the heme-containing protein in the PS of the plateau pika
  This result was published in Cell Reports(IF=9.99) with the title of "A homotetrameric hemoglobin expressed in alveolar epithelial cell increases blood oxygenation in high-altitude plateau pika (Ochotona curzoniae) ".
  The link below will guide you to the reading:
https://www.cell.com/cell-reports/fulltext/S2211-1247(22)01287-6